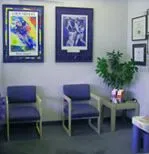 The team at Plateau Foot And Ankle Clinic of Sammamish is head over heels excited to help you improve your overall health. Your feet are the foundation that carry you throughout life's journey and are our number one priority! We believe you're more than just another number. We are privileged to serve you, to earn your trust, and to exceed your expectations.
Our certified podiatrist, Dr. Khanh Le, and staff maintain the highest levels of accreditation. We strive for continuous improvement at all levels so that we can better serve you! Within our office we ensure a creative, challenging, and compassionate professional environment. Our specialties include surgery, sports medicine, heel pain, and bunions.
For your convenience, we have gathered our knowledge of foot and ankle pain within the pages of our website to provide you with valuable information. We've also included details regarding our hours, location, appointment scheduling, insurance acceptance, and billing.
Our practice is working together to realize a shared vision of uncompromising excellence in podiatric care.
Main Clinic:
466 228th Avenue NE
Sammamish, WA 98074
(425) 868-3338
(425) 836-9211 fax
Office Hours
Monday:
8:00am - 5:00pm
Tuesday:
8:00am - 5:00pm
Wednesday:
8:00am - 5:00pm
Thursday:
8:00am - 5:00pm
Appointments:
At our office, you can expect a prompt, comprehensive treatment with a great degree of dedication to providing conservative options and cost containment. We treat individuals from Bellevue, Issaquah, Redmond, Kirkland, North Bend, Carnation, and Snoqualmie. Call our office at 425.868.3338 to speak with our friendly staff and schedule an appointment today! If you prefer, you can book your appointment online 24/7 with direct real time access to our schedule. If for some reason you need to cancel an existing appointment, please call our office.
Insurance:
Our office accepts the following insurance companies: Aetna, All National Blue Cross/Blue Shield Plans, Carpenters Trust, CIGNA, First Choice, Medicare, Kaiser Permanente, Guardian Life, Lifewise, PHCS, Premera Blue Cross, Premera-Microsoft, Providence Health Plans, Railroad Medicare, Regence, Uniform Medical, Unitedhealthcare, USAA, Washington Teamsters Trust and many others. If you do not see your healthcare provider on the list, please call to verify that we accept your insurance carrier.
Payment Options:
Payment and co-pays are expected upon your visit for all non-covered services and over-the-counter products. If your insurance carrier is accepted, we will bill your insurance company for you. We accept checks, cash, and most major credit cards. While visiting with us, please have your insurance cards and referral documents. If applicable, please provide us with all information concerning workman's compensation and/or automobile claims.
Our Facilities: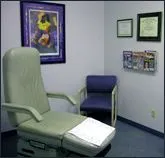 We are dedicated to every aspect of podiatric care. Our office has a 3-D digital orthotics scanner providing the highest quality custom orthotics available, digital x-ray equipment, laser equipment, ultrasound Imaging, and an educational video system. A few of our in-office procedures include treatments for: warts, ingrown toenails, and gait abnormalities. We also provide nail and skin care by debriding toenails, calluses, and corns. Dr. Le also has hospital and surgical affiliations with Overlake if we are not able to treat you directly from our office.
Our Staff:
The professionals here work hard to ensure that you are comfortable and satisfied with your visit. We treat our patients with the same concern and care that we would like to be treated with. The development of concrete relations with patients is important to us. Each time you visit our office we will welcome you with a warm, friendly smile!